Magnolia Spa opens in uptown North Bergen
Mayor Nicholas Sacco welcomed another great business to our community on Wednesday, Feb. 6, 2019 with an official ribbon-cutting at…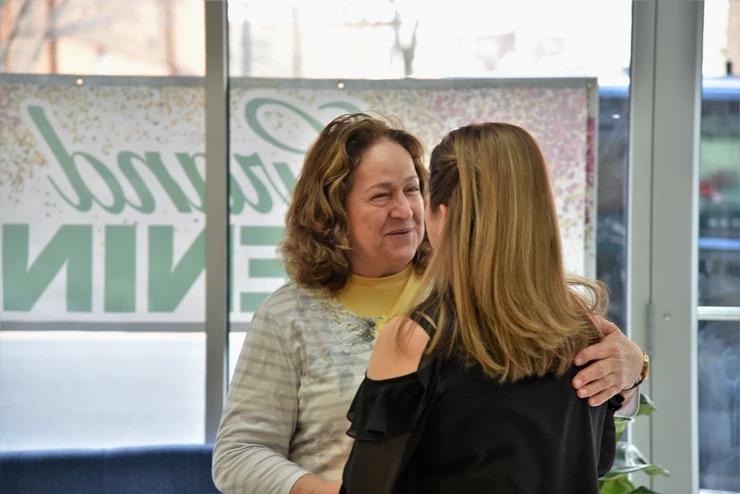 Mayor Nicholas Sacco welcomed another great business to our community on Wednesday, Feb. 6, 2019 with an official ribbon-cutting at Magnolia's Salon & Spa.
Located at 9252 Kennedy Boulevard, Magnolia's offers a huge selection of options for health and beauty treatments, including massages, facials, hair services, nail care, waxing, and foot care. Coming soon are a sauna and body scrub.
Owner Magnolia Arango hails originally from Colombia, where she began her studies in holistic treatments. She continued her studies in the U.S., where she obtained her licenses in cosmetology and massage therapy, and opened her first spa in Edgewater, before moving to North Bergen to embrace its cultural diversity. Her beautiful Kennedy Boulevard location was designed in consultation with a feng shui specialist in order to be elegant, comfortable, and inviting.
Commissioners Julio Marenco and Hugo Cabrera were joined by Freeholder Anthony Vainieri and a group of employees, friends, and supporters to help cut the ribbon and launch the new business.
Magnolia's is open seven days a week with a staff of five professionally trained employees eager to pamper customers and offer them an optimal spa experience. For more information visit www.magnolia-salonspa.com or call 201-917-5529.