Love in the Hudson: Episode 3 – Luxury Picnic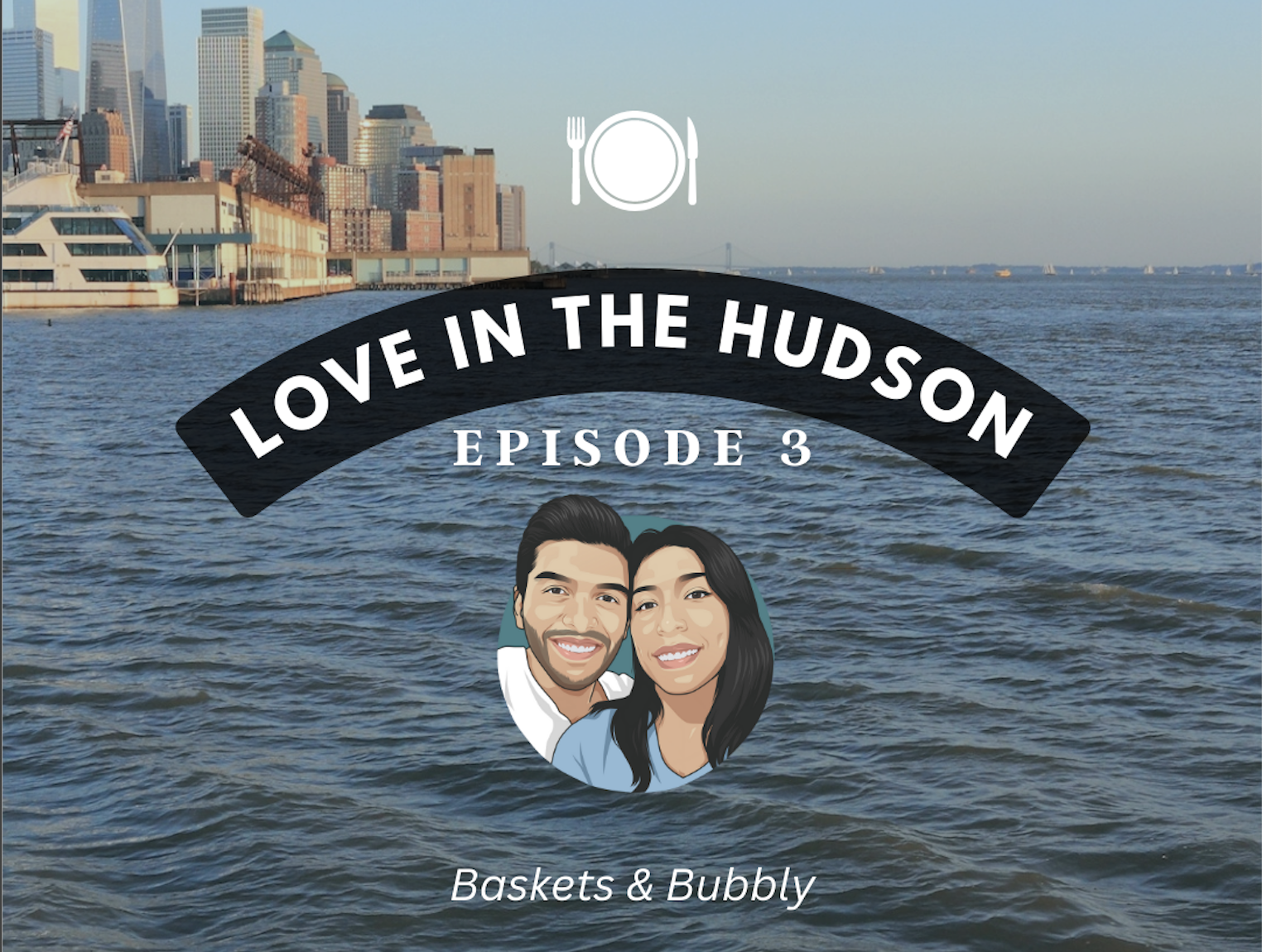 Hello, Hudson County! Are you looking for unique and memorable experiences right here in our area? Look no further! We're introducing you to Baskets and Bubbly, a local, women-owned business that's transforming the way we picnic.
In the latest episode of "Love in the Hudson," Martha and her partner Fernando take us on a journey to explore this luxury picnic service. Baskets and Bubbly offers beautiful and customizable picnic setups all over the New York and New Jersey area. Whether you're planning a proposal, hosting an event, or just want to enjoy a casual picnic, Baskets and Bubbly will exceed your expectations with their setup.
Martha and Fernando's picnic experience started with a delicious dessert of banana bread pudding topped with a donut. Yes, they started with dessert, and why not? It's a picnic, after all! They also enjoyed a burrata salad with tomatoes, onions, olives, and a creamy balsamic dressing. The coconut shrimp was a hit too, making for a perfect picnic snack.
One of the highlights of their picnic was the Instax camera. Having your photos taken and printed in real-time definitely adds to the romantic vibe of the picnic. They even had a paint set for two, which they used to create their own art during the picnic.
During their picnic, they witnessed a proposal with its own picnic setup, showing just how versatile and special these services can be. A huge congratulations to the newly engaged couple!
If you're looking to surprise your partner or simply want to enjoy a beautiful day outdoors, consider a luxury picnic with Baskets and Bubbly. It's a unique experience that you can customize to fit your vision.
Don't forget to follow Baskets and Bubbly and reach out to them if you're ever in need of a luxury picnic service. And stay tuned for more episodes of "Love in the Hudson" for more exciting features from Hudson County. See you in the next episode, Hudson County!