Honoring the 201st Independence Day of Peru at Town Hall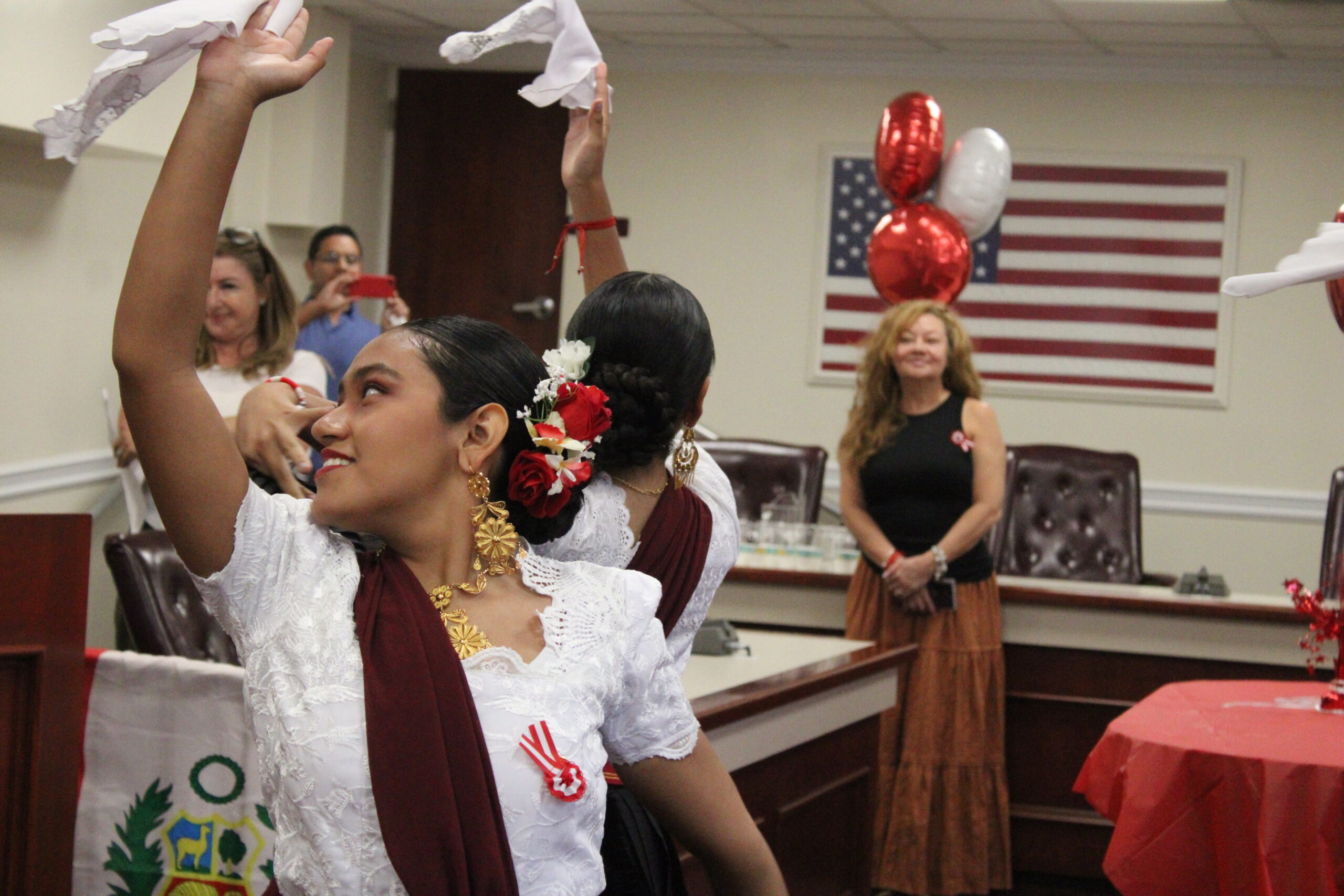 North Bergen celebrated the 201st Independence day of Peru on July 22, 2022, at North Bergen Town Hall on 4233 Kennedy Boulevard.
It was an event filled with many Peruvian citizens and honoring a few who have dedicated themselves to helping the community.
North Bergen is a place that has people from many countries in Central and South America that are happy to honor raising the flag for the cultures of people who live in the area.
Town Commissioner Julio Marenco was in attendance for the ceremony and was there giving out certificates to Peruvian citizens who have done work for the community.
Officer Julio Noriega, who tragically passed away back in January, was honored in this ceremony. Art Lopez, a worker for town hall and childhood friend of Noriega, and the North Bergen Police Department received the award in his honor. Lopez said to the crowd in attendance what it meant to receive the award for Noriega.
"It is an honor to receive this award for him." said Lopez, "His family is also honored as well for him."
The ceremony also had three Peruvian girls perform a traditional Peruvian Dance. The Dancers were giving a heartfelt performance in honor of their heritage.
The ceremony ended with the raising of the flag with all in attendance looking up at the flag that represents their heritage.