8 Music Artist from Hudson County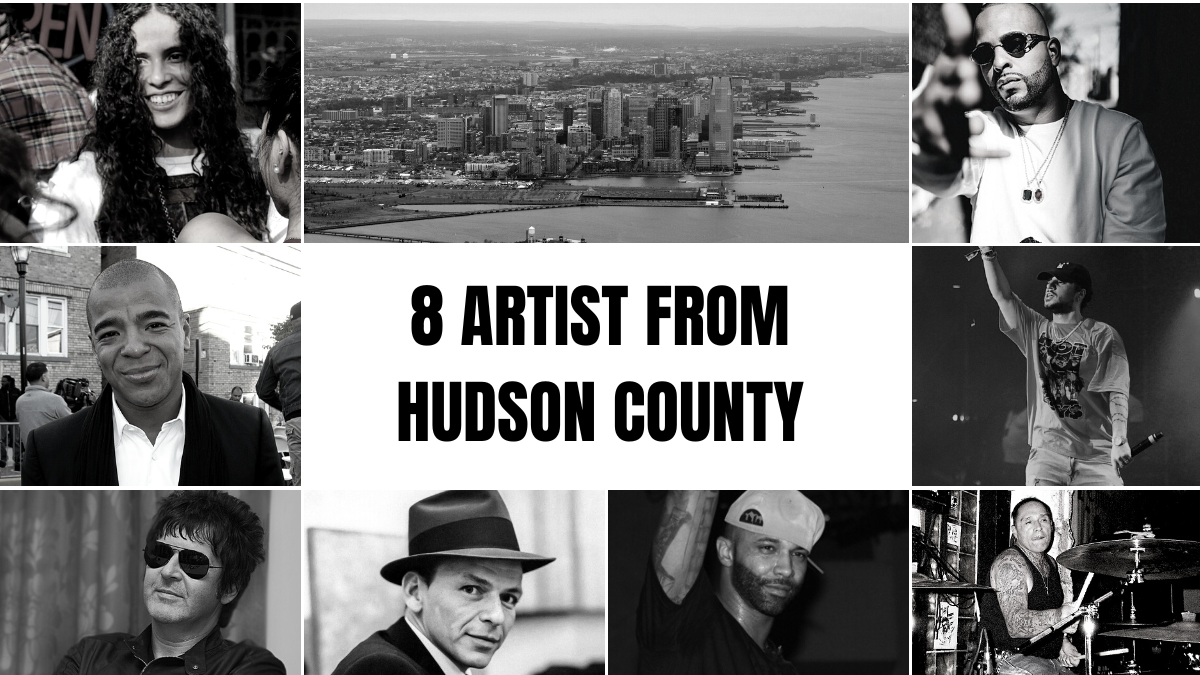 Hudson County has many talented residents, and we'd like to recognize some of the top musicians in each town/city of the county. This list focuses on those who have succeeded in the music industry.
Bayonne: Clem Burke
Clem Burke is best known for his work as Blondie's drummer from 1975, just after the band's formation, through the duration of the band's existence. In 1987, he briefly played drums for the Ramones while going by the stage name "Elvis Ramone."
Hoboken: Frank Sinatra
Frank Sinatra was a singer and actor and considered one of the most well-liked entertainers of the 1940s, 1950s, and 1960s. Sinatra is also known by his stage name "Chairman of the Board." With an estimated 150 million recordings sold, he is one of the best-selling musicians ever.
Jersey City: Joe Budden
Joe Budden is a retired rapper and current media personality. As a part of the hip hop group Slaughterhouse and the top 40 track "Pump It Up," he originally emerged in the public eye as a rapper. In 2018, he gave up rapping and achieved success as a podcaster, co-hosting Complex's Everyday Struggle for a period of time that received considerable media attention. He presently broadcasts State of the Culture on Revolt as well as The Joe Budden Podcast, which is published twice weekly on Patreon and YouTube.
North Bergen: 070 Shake
070 Shake is a rapper and vocalist. She has a solo career in addition to being a part of the rap group 070. Shake gained notoriety for her involvement in Kanye West's Wyoming production work, and West later signed her to his GOOD Music label. She later contributed to West's Ye songs "Ghost Town" and "Violent Crimes," as well as Pusha T's Daytona and Nas' Nasir. In 2020, Shake released her self-titled first album, and in 2022, You Can't Kill Me, her follow-up.
Secaucus: Russ
Russ is a rapper, singer, and songwriter. After years of releasing albums, mixtapes and singles for free online, Russ released his twelfth studio album, There's Really a Wolf, in May 2017 through Columbia Records; it was certified Platinum in April 2018.
His thirteenth album, Zoo, was released on September 7, 2018, and peaked at number 4 on the US Billboard 200. His fourteenth studio album, Shake the Snow Globe, was released on January 31, 2020, again peaking at number 4 on the US Billboard 200.
Union City: Erick Morillo
Morillo was a DJ, music producer, and record label owner. Having produced under a number of pseudonyms, including Ministers de la Funk, The Dronez, RAW, Smooth Touch, RBM, Deep Soul, Club Ultimate, and Li'l Mo Ying Yang, Morillo was best known for his international work in house music, in particular for the label Strictly Rhythm, and the 1993 hit "I Like to Move It", which he produced under the pseudonym Reel 2 Real, and which was featured in commercials, movies, and ringtones.
Weehawken: Joey Image
Joey Image, was a pun drummer. He joined the Misfits in November 1978. He was the drummer for both the "Horror Business" and "Night of the Living Dead" sessions of 1979.
West New York: Mesa
Producer and rapper Mesa started his music career in 2001 under the Memorial High School bridge battling other rappers in the high school. Now Mesa enjoys over 17 million streams (2019) on Spotify.
His songs have featured some of cultural households names such as Rick Ross, Jadakiss, Fred The Godson, and Jersey City's own Albee Al.