5 Things You Need to Know About Tomorrow's Peaceful Protest
1. The demonstration will begin on 79th St. and Bergenline Ave. at 3PM. Attendees will march southbound of Bergenline Ave. and end at…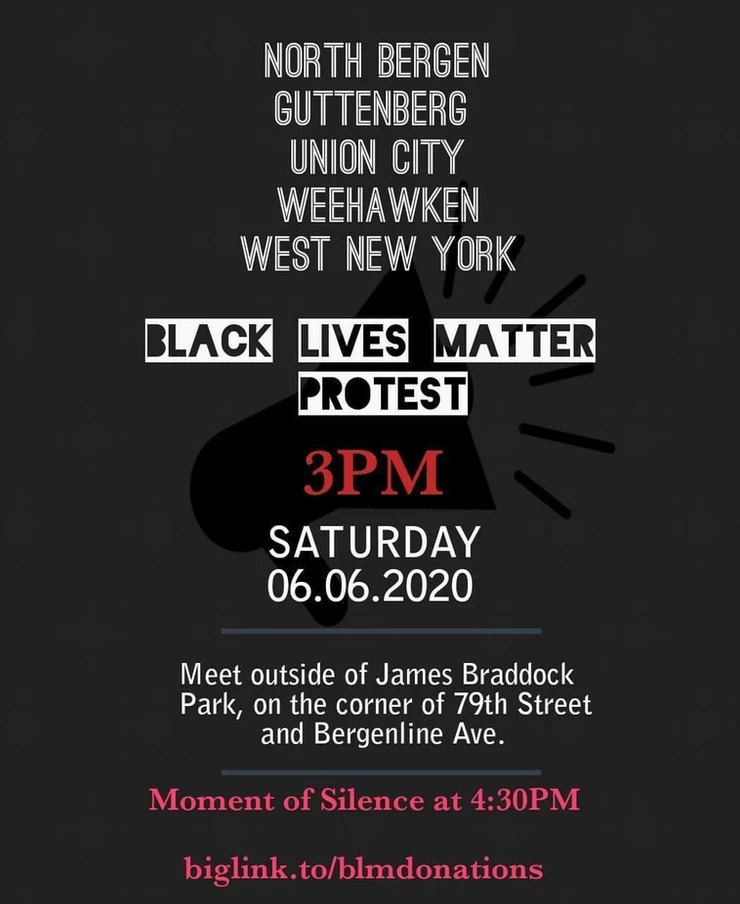 1. The demonstration will begin on 79th St. and Bergenline Ave. at 3PM. Attendees will march southbound of Bergenline Ave. and end at Celia Cruz Park on 32nd St. in Union City, NJ. The event is expected to end by 6PM.
2. If you'd like to volunteer, please click here.
3. You will be able to park in the Bruin Stadium parking lot. Please note you must move your car by 8PM to avoid tickets/towing.
4. Face masks and social distancing are required. Please prioritize your, and other residents health and safety.
5. This peaceful, community-centered demonstration is in honor of George Floyd and his family.
Let's show the world that Hudson County is better together. #BetterTogetherHC #BlackLivesMatterHC