North Bergen Remembers PFC John "Jackie" Hayden West
PFC John "Jackie" Hayden West Second Indochina War, Vietnam John Hayden West was born on November 29, 1948, in Jersey City, NJ, to…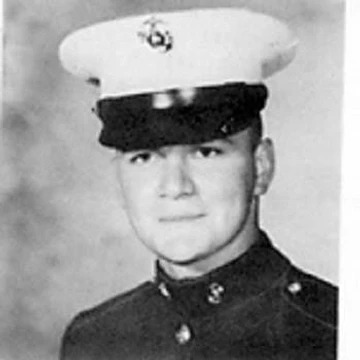 PFC John "Jackie" Hayden West
Second Indochina War, Vietnam
John Hayden West was born on November 29, 1948, in Jersey City, NJ, to Elizabeth and James West. His home of record is North Bergen, NJ. He had two brothers and one sister. To his friends and family, he was known as "Jackie". Jackie graduated from North Bergen High School in 1965. He loved all sports, played football for 4 years, and was the victory game ball winner against St. Joseph's High School. In addition to football, he wrestled for two years, played basketball for one year and belonged to the Key Club. Each year, Scholarship Awards are given to students in memory of Jackie. The Pop Warner football league gives out two trophies in his memory, the Most Valuable Player Trophy and Outstanding Back.
Following is a quote from The Pop Warner Awards Dinner Program:
Jackie West, who played on the first Pop Warner team, who gave us quite a few thrills at Capsaw Lake in one of our first games, went on to North Bergen High School to play football, baseball and basketball and made the supreme sacrifice on the battlefield in Vietnam.
Jackie's ambition was to be an IBM programmer when he was discharged.
West served in the US Army and attained the rank of Private First Class (PFC).
Jackie believed that if Americans were to remain free then all Americans had to do their share and he was doing his. His wife said that Jackie's morale was high until his last letter. She received it the day before he was killed. He wrote, "We are busy, things are hectic and we were out on a long mission in the jungle. We climbed up and down mountains." The letter continued, "Our mission captured 82 Vietcong and next to their camp, we found a camp of South Vietnamese who said they were shooting at us accidentally. Who the hell are we fighting here anyway?" In another letter, the young soldier said the South Vietnamese treated the Americans well and gave them bananas and other fruits.
West was killed in action on March 7, 1969, while under hostile fire in Kontum Province Republic of Vietnam.
West was awarded the Bronze Star Medal with "V" device, the Purple Heart, the Vietnam Gallantry Cross w/Palm Unit Citation Badge, the Combat Infantry Badge, the Good Conduct Medal, the National Defense Service Medal, the Vietnam Service Medal and Republic of Vietnam Campaign Ribbon. In addition, he had previously received qualification badges for the Expert-Machine Gun Medal, the Expert-Automatic Rifle Medal, the Expert-Rifle and the Expert-Pistol Medals.
Jackie was very proud when his nephew, Patrick, was born in 1964. When Jackie married Linda Barsumian on October 6, 1968, Patrick acted as the ring bearer. Jackie was married only six short months before he was killed in action. However, by a stroke of good fortune and a chance meeting at Jackie's gravesite, Jackie's widow, Linda, was reunited with the West family in 2003, after 29 years. She has become close with the family again. Jackie's medals and awards are now proudly displayed in his nephew Patrick's house.