North Bergen Raises Salvadorian Flag to Celebrate 198 Years of Independence
Mayor Nicholas Sacco, Commissioner Julio Marenco, and Freeholder Anthony Vainieri met with representatives of the local Salvadorian…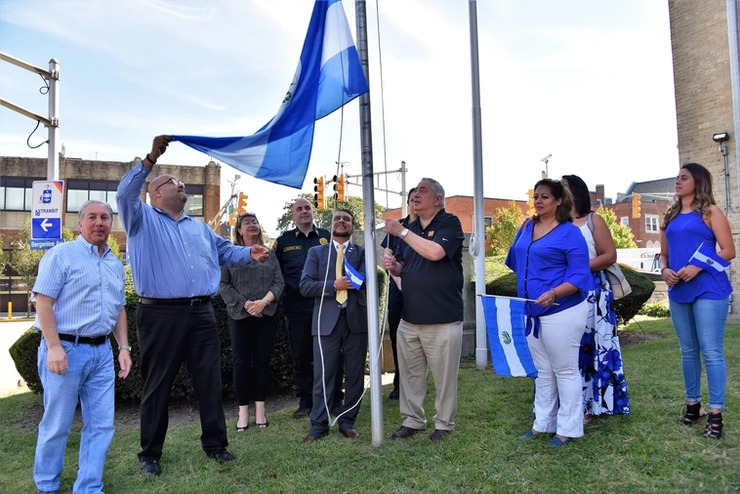 Mayor Nicholas Sacco, Commissioner Julio Marenco, and Freeholder Anthony Vainieri met with representatives of the local Salvadorian community to raise the Salvadorian flag over Town Hall on Friday, Sept. 20, 2019.
The mayor noted that Salvadorians should be proud of achieving their independence from Spain 198 years ago when the Central American Independence Act was signed on September 15, 1821.
The national anthem of El Salvador was played at the ceremony, along with that of the United States. The mayor then presented Vice Consul Walter Gonzalez with a certificate of appreciation for his support of the Salvadorian community.
The ceremony concluded on the lawn of town hall with the raising of the Salvadorian flag.
The event was one of many that the township is conducting in celebration of Hispanic Heritage Month, which runs from Sept. 15 to Oct. 15.