Black political representation at stake in LD-31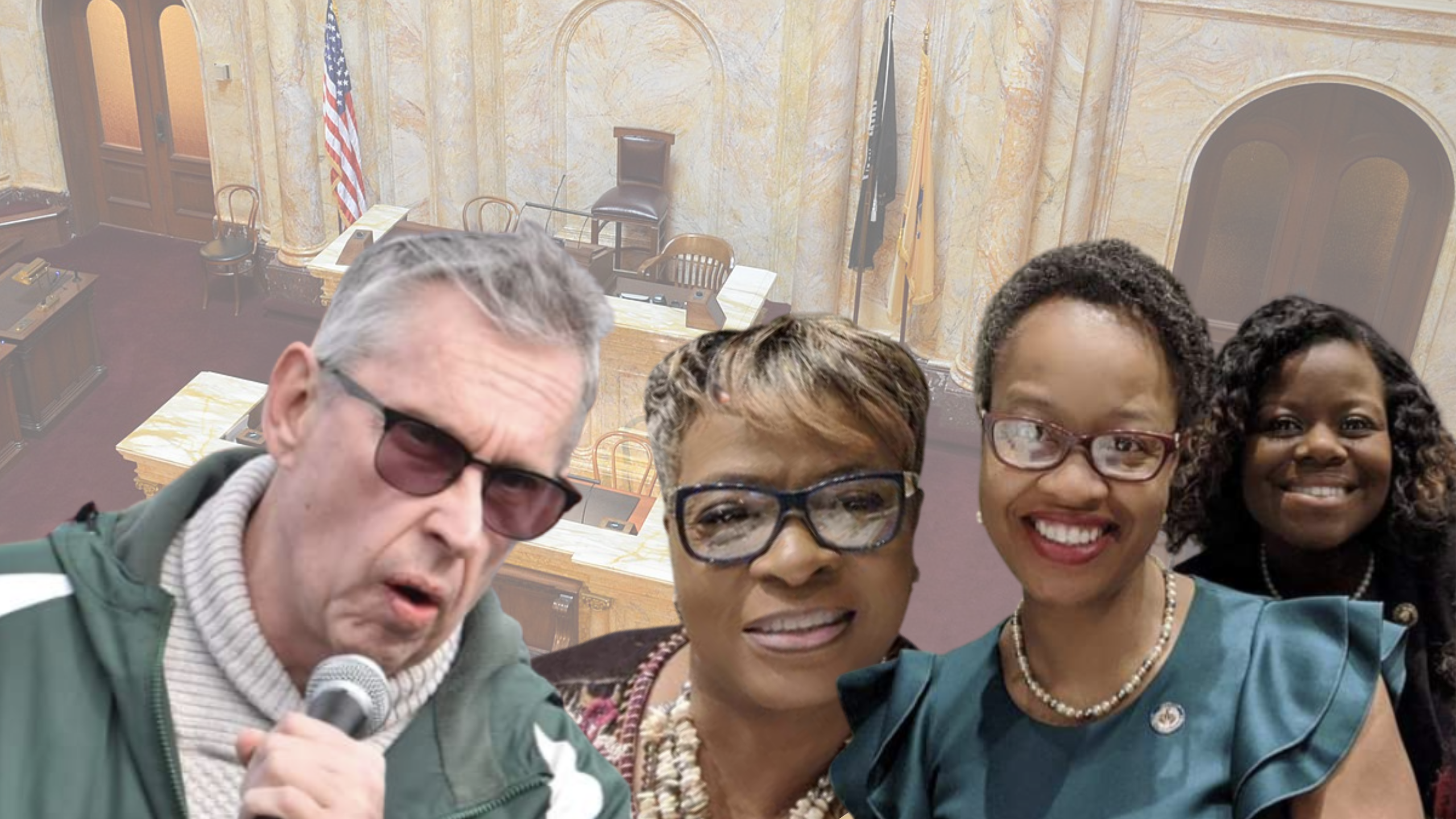 The Hudson County Democratic Organization (HCDO) is controlled by white men, but as it currently stands, the three incumbents in the state's 31st legislative district are all black (two of whom are women). Due to redistricting and retirement, that will likely change in 2023.
Sources have indicated to HudPost that state Sen. Sandra Cunningham, who has served in the New Jersey Senate since 2007, will not be running for reelection in 2023. If Cunningham were to be replaced by a non-black candidate, it could be a step backwards for black political representation in South Hudson and Trenton.
As for the two members of the New Jersey General Assembly – the HCDO's LD-31 candidates have been picked by the mayors of Bayonne and Jersey City for the past decade, but that could change due to redistricting.
Pragmatically speaking, the Jersey City/Bayonne dynamic created racial harmony within the HCDO (one black seat, one white seat). That was upended in 2021 when Asm. William Sampson, a loyalist to Bayonne Mayor Jimmy Davis, was installed into the "Bayonne seat" after the incumbent, Nicholas Chiaravalloti, was caught digging the mayor's political grave.
With nearly eight years of experience, Asw. Angela McKnight is popular and has a real base of supporters in Jersey City. Nevertheless, it's not out of the realm of possibility that she could be removed as part of a broader political deal.
Heading into the 2023 primary, the new LD-31 now includes Kearny, but it's unknown how much influence Kearny Mayor Al Santos will have over the selection process. The district's demographics might help Santos make the case for a Latino assembly candidate from the West Hudson municipality.
By voting age population, the district's racial makeup is 30.8% Hispanic, 29.4% white, 26.3% black, and 13.6% Asian. The lack of Latino representation in LD-31 is certainly noticeable.
Regardless, one idea being discussed is County Commissioner Bill O'Dea replacing Cunningham, but McKnight & Sampson would remain in the assembly. In that scenario, Jersey City BOE Trustee LeKendrick Shaw would replace O'Dea as county commissioner.
Conversely, some black elected officials believe losing the LD-31 senate seat in a political deal would be a strategic mistake. In that scenario, if a black candidate were to replace Cunningham, it's probable that McKnight and Sampson would be replaced by non-black candidates.
Even though Ward A Councilperson Denise Ridley would be an ideal candidate for the senate seat, don't expect her or JC Council Pres. Joyce Watterman to be in the mix. Mayor Steven Fulop doesn't want to waste resources on a special election in Jersey City or risk defeat on his home turf prior to the 2025 Democratic gubernatorial primary.
County Commissioner Jerry Walker is in the mix, and he would have the network to hit the ground running in Trenton, but he might not be as interested in the seat as others. McKnight could be in line for a promotion, but that doesn't seem likely.
For HCDO Chairperson Anthony Vainieri, putting a good ticket together for LD-31 will be the biggest challenge of his early tenure.